How We Can Connect, With You?
In health and social care, communication goes beyond knowledge and expertise to incorporate every aspect of interaction and experience. Our care and support worker have the ability to use their strong communications skills to ensure that you feel in control and ease your anxieties. Give us a call and let us see what we can do to help you keep your independence and to get the most out of each day in your own home surroundings.
---
Supported Living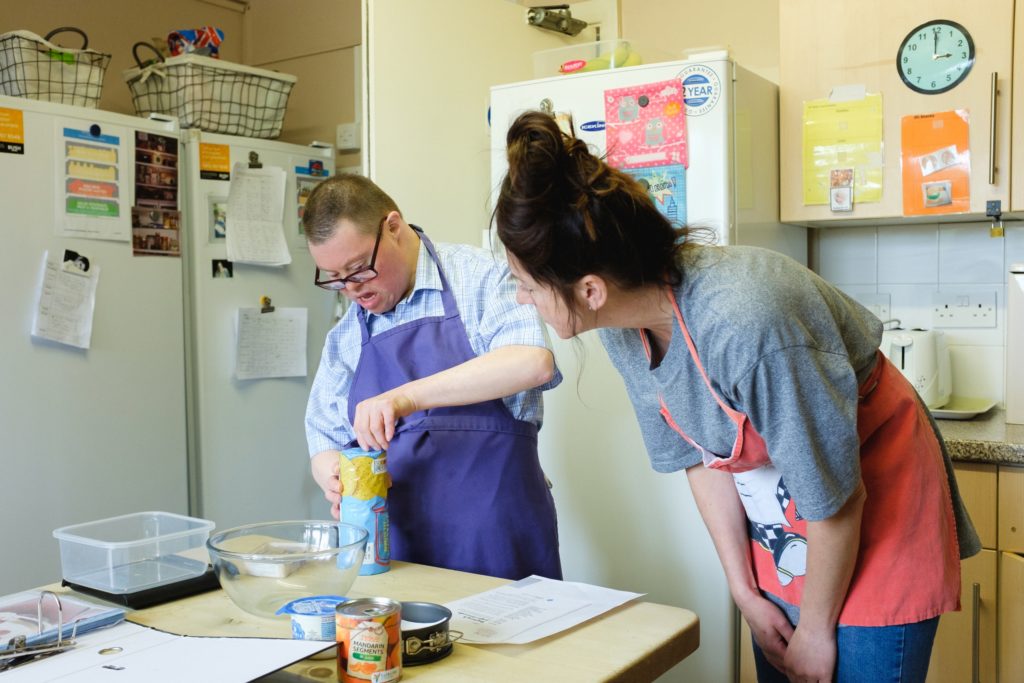 Supported living is designed for people with learning disabilities, autism, mental health problems, brain injury and other complex needs. This service offers an alternative to residential care and empowers you or your loved one to choose the right amount of support you need and when you need it. Through innovative and person-centred, support planning you are able to lead an enriching, and fulfilling lifestyle, which underpins our philosophy that every individual has the right to live the life they choose for themselves.
Our enthusiastic and highly trained staff team will ensure you understand the variety of different types of supported living we can offer, and we will endeavour to find the best option for you.
In order to achieve the best possible outcomes, we also work in close partnership with health and social care professionals, housing, education and vocational training providers and employers.
What are the different supported living options available?
Independent living
Using our housing partners we can help you source your own property where you can choose to live independently. Sometimes we have established supported living properties available, which we can show you as an option.
Shared living
if you are not ready to live alone or you want to live with other people we can help you move into a shred supported living service. You may have a person in mind you would like to share with, or we can help you meet other compatible people who also wish to explore this service.
Deciding on how much support you need?
In Supported Living, we can support you to develop the skills you require to live more independently.
This includes:
Personal care
Healthy eating
Taking medication
Maintaining the home
Paying bills and budgeting
Maintaining tenancies
Support with benefits
Employment and further education
Participating in community-based activities
---
Domiciliary Care
Domiciliary Care is a flexible and cost effective way to keep you or a loved one safe and independent at home. We all find ourselves requiring additional help at various points in our lives so we make it easy. Anyone at any stage of life could require domiciliary care including those with learning disabilities, mental health problems, sensory impairment, physical disabilities, and those who need extra help due to old age.
Domiciliary Care is when a professional carer comes into your home to provide various types of one-on-one care.
These can include:
Personal and Continence Care
This category includes showering, toileting, dressing and changing pads if required
Medication
Reminding you to take their medication at the correct times of the day. This also includes managing all your medication for you and administering it
General Housework
Cooking, cleaning, shopping and all the other tasks that your loved one might be struggling with
Companionship Care
Making time to have a cup of tea and a chat with you or loved one to help ease feelings of loneliness
Clinical Care
Provisioning specialist support for managing colostomy bags, stomas or ventilators to name a few
Moving and Handling
Operating lifts and hoists to help you or your loved one move around the house.
Domiciliary care has a number of benefits over other care formats. The key ones are:
Familiarity
Care is provided in a familiar home setting which can help those suffering from dementia
Independence
You can engage as much or as little care as you need to maximise independence for the individual
One-to-one
Care is provided on a one to one basis, which cannot always be said for other residential care formats
Affordable
Working with private carers in your own home can be much more cost effective than eye watering care home prices.
Visits can range from 30 minutes up to 1 hour or even longer if you need more time. The carer can visit you up to four times in the day, or more if you need.
We Can Provide Training for Your Business!
Health and social care workers require adequate induction training and annual refresher training to ensure that they remain up to date with recommended practice and regulatory requirements. Training is defined as mandatory if it meets one or more of the following criteria:
It is a statutory requirement (such as the Health and Safety at Work Act)
All staff across the organisation require the training
It is a CQC or local authority requirement.
Support Asia can provide all of the required mandatory training for your care and support staff including:
Health and Safety
Fire Safety
Equality, Diversity and Human Rights
Infection, Prevention and Control Inc. covid-19 measures
Manual Handling people and equipment- theory and practical
First Aid Basic life support- theory and practical
Food Hygiene/Food Safety Awareness
Safeguarding Adults- Recognition and response
Falls prevention
Mental capacity and LPS
Epilepsy with recue medication administration (Buccal Midazolam)
Medication
Data Protection (GDPR)
Confidentiality
Dementia Care
Pressure Ulcers- treatment and prevention
Diabetes awareness.
This training can be delivered:
Virtually
Onsite in our training centre
Offsite at a venue of your choice.
Please contact us for a free non-obligatory quote using: